发布时间: 浏览量: 16927 来源:
海内外资讯
World Peace Ribbon Organization
世界和平丝带组织
Selection Report of State Leaders & People's Heroes in the World Fight against COVID-19 in 2020
2020年世界·国家抗疫领袖与人民抗疫英雄
评选报告
On January 23, 2020, China closed off Wuhan and blew the whistle on the COVID-19 outbreak for the world, heralding the beginning of the global battle against the virus. From then on, people of various countries, under the leadership of their respective governments, have been engaged in the life-and-death fight against the novel coronavirus as well as the "panic virus" arising thereof for one year. To encourage people around the world to continue fighting the virus and secure a full victory as soon as possible, the World Peace Ribbon Organization, on behalf of nongovernmental organizations in the world, unveiled the list of 10 state leaders and 10 people's heroes in the 2020 world fight against COVID-19 in New York City, USA on January 23, 2021.

2020年1月23日,中国以武汉封城之举向全球紧急吹哨,拉开了世界人民抗击病毒大战的序幕。此后,世界各国人民在本国政府领导下,与"新冠病毒"及延伸出来的"恐慌病毒"进行了殊死较量,纠结缠斗了整整一周年。世界和平丝带组织为激励世界各国人民继续战斗,争取早日取得全面胜利,代表国际民间声音评选出2020年世界10名国家抗疫领袖与10名人民抗疫英雄,于2021年1月23日在美国纽约向全球公开发布。

List of State Leaders in the World Fight against COVID-19 in 2020
2020年世界·国家抗疫领袖名单
1. Xi Jinping, President of the People's Republic of China
第一:中华人民共和国主席习近平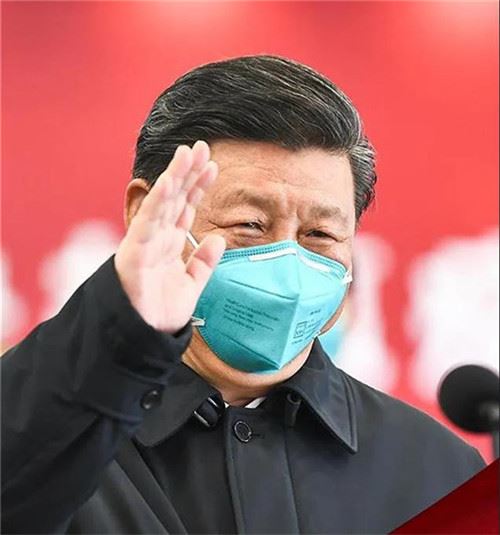 Reason for nomination: He led China to first "announce war" against the novel coronavirus, inform the international community of the pandemic, and sound the alert as a whistleblower to the world. He guided the Chinese people and military to bravely fight the virus, and even personally reached the frontline of Wuhan to command the battle. He led China to win great victory in the whistleblowing and resistance wars to contain the spread of the virus, accumulating valuable experience and laying the foundation for the world to win the battle against COVID-19.

获选理由:他领导中国率先向新冠病毒开战,率先向国际社会报告疫情,率先向全球发出警报和吹哨。他指挥中国军民英勇顽强抗击新冠病毒,甚至亲临武汉抗疫前线督战。他领导中国取得了吹哨战和阻击战的重大胜利,为世界积累了宝贵经验,奠定了胜利基础。

2. Vladimir Putin, President of the Russian Federation
第二:俄罗斯联邦总统普京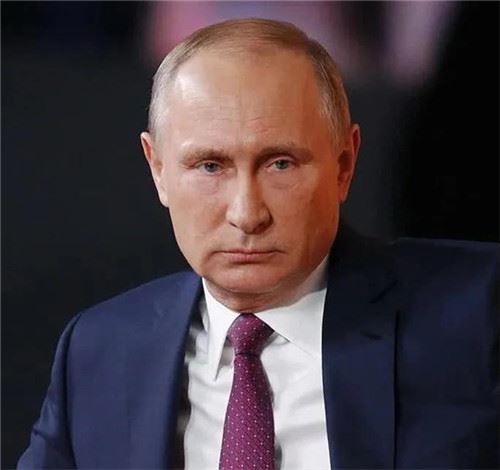 Reason for nomination: As a "responsible" president, He has a strong aversion to some politicians(Frame others or find Scapegoat), He has great confidence for his country and people, he led Russia and its people to do their best to contain the spread of the novel coronavirus in their country through observing and coping with the situation cool-headedly, winning a phased victory over the pandemic. He thus earned respect from the Russian people.

获选理由:他以一个"负责任、有担当"的总统形象带领俄罗斯国家和人民,不甩锅不嫁祸,冷静观察、沉稳阻击,竭力阻止新冠病毒在俄罗斯蔓延,取得了抗疫的阶段胜利,赢得了俄罗斯人民的尊重。

3. The People of the United States of America
第三:美利坚合众国全体人民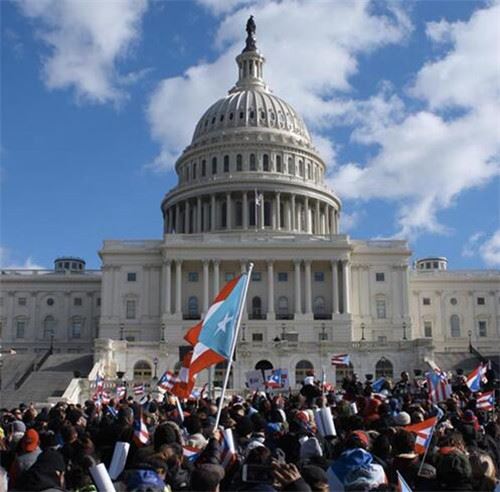 Reason for nomination: In face of the novel coronavirus that has long lurked in the US, then-President Donald Trump remained neglectful and careful, and even attempted to "ally" with the virus to attack other countries. After the virus broke out in the US, Trump tried to scapegoat other countries and create the "political virus," instead of taking active action to fight the pandemic. Relying on their persistent determination and physical prowess, the American people bravely fight the novel coronavirus and the political virus, and drove their irresponsible president out of the White House with their votes. The honor as the leader in the fight against COVID-19 in the US should go to the American people.

获选理由:面对暗藏美国已久的新冠病毒,时任总统麻痹大意,幻想以病毒为盟友攻击他国。疫情盖子被揭开后,时任总统不但消极抗疫,反而甩锅嫁祸他国,制造政治病毒。美国人民依靠自身顽强的毅力和坚强的体魄,勇敢抵御新冠病毒和政治病毒,将不负责任的总统送出白宫,美国抗疫领袖的荣誉属于美利坚合众国全体人民。
4. Boris Johnson, Prime Minister of the UK
第四:英国首相鲍里斯·约翰逊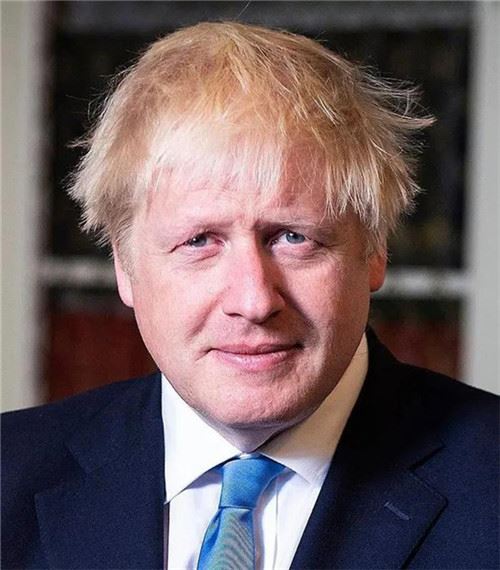 Reason for nomination: Despite the horrible virus and the poignant criticism from the international community, he displayed an image as a humorous state leader and led the British people to overcome difficulties in the fight against the novel coronavirus, in which he even charged at the head. After he was infected, he defeated the virus with his optimism and outgoing mentality. Eventually, he led the British people to win a phased victory over the pandemic.

获选理由:不管病毒多么可怕,国际舆论多么狂热,他以一个有趣的总统形象,领导英国人民排除阻力克服困难,甚至身先士卒抗击新冠病毒。当自己感染新冠病毒后,他以乐观、开朗的心态去战胜病毒,最终带领英国人民赢得了阶段胜利。

5. Giuseppe Conte, Prime Minister of Italy
第五:意大利总理朱塞佩·孔特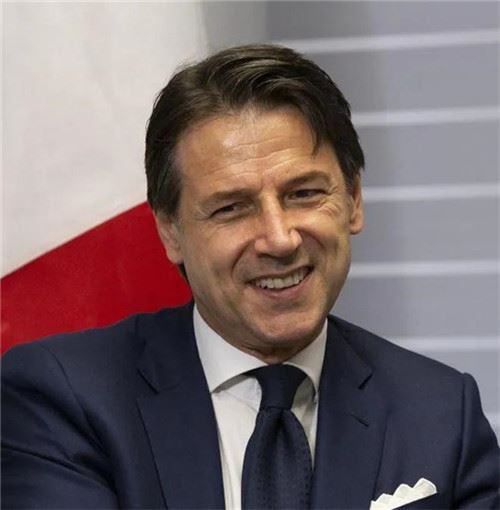 Reason for nomination: Aware of the severe situation of the COVID-19 outbreak in Italy, he took prompt action to sign an order for a national lockdown to contain the spread of the virus. He proposed isolation measures and called for cooperation. He led the Italian people in the tough battle against the novel coronavirus, and eventually secured a phased victory.

获选理由:当他逐步认识到新冠病毒在意大利的严重情况,当机立断,签署法令,极力遏制疫情蔓延,主张实行隔离,呼吁协作配合,领导本国人民与新冠病毒进行了艰苦卓绝的斗争,最终取得了阶段胜利。

6. Kim Jong Un, Chairman of the State Affairs Commission of the Democratic People's Republic of Korea (DPRK)
第六:朝鲜人民共和国主席金正恩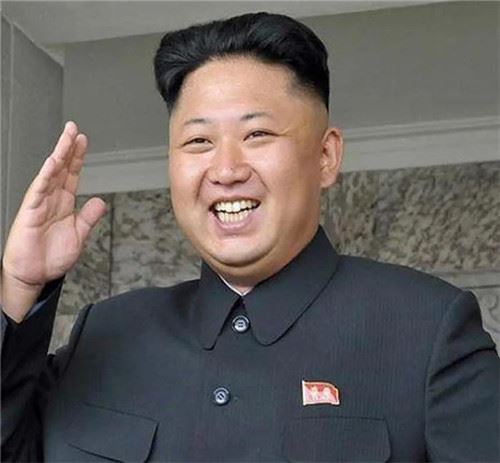 Reason for nomination: As the top leader of the DPRK, he attached great importance to the threat of COVID-19, and led the people of the DPRK to unite as one to resolutely block the virus out of the country, making the DRRK one of the few countries free of the threat of the pandemic in the world.

获选理由:他作为朝鲜最高统帅,高度重视新冠病毒的危害,领导朝鲜人民,齐心协力,坚决彻底将病毒拒于国门之外,尽力减少病毒进入朝鲜境内,使朝鲜成为新冠病毒无法蔓延的国家之一。

7. Jair Messias Bolsonaro, President of the Federative Republic of Brazil
第七:巴西联邦共和国总统博索纳罗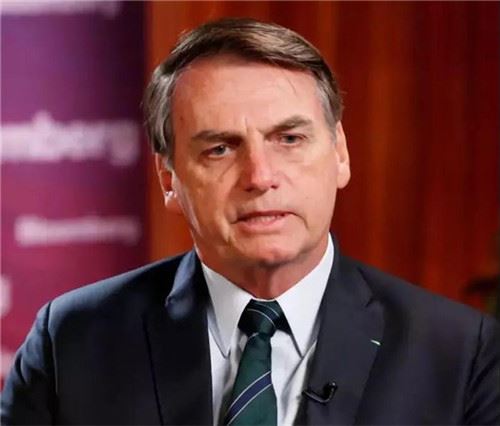 Reason for nomination: The COVID-19 pandemic severely damaged Brazil's economy. He once swung indecisively between economic growth and epidemic control. Eventually, he made up his mind to lead the Brazilian people to actively fight the novel coronavirus even when he himself was infected, setting a good example for the country in the fight against COVID-19.

获选理由:由于新冠病毒给巴西经济造成重大破坏,他在国家经济发展和抗击病毒中纠结徘徊,最后还是带领巴西人民积极抗击新冠病毒,并以自己身体尝试与新冠病毒作斗争,为国家抗疫做了表率。

8. Emmanuel Macron, President of France
第八:法国总统马克龙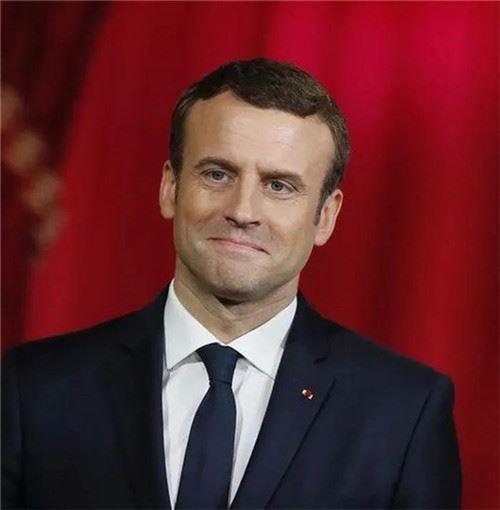 Reason for nomination: The news that he was infected with COVID-19 shocked the European political circles. Under the watch of the entire world, he still showed great confidence and determination in the fight against the virus. Eventually, as a young, vigorous president advocating freedom, he led the French people to win a phased victory over COVID-19 with an active, optimistic attitude.

获选理由:他被感染病毒消息震惊了欧洲政坛,世界都在注视他的时候,他坚定了抗击病毒的信心和决心。最后,他以一个崇尚自由,年轻而有活力的总统形象,带领法国人民,以积极乐观的心态取得抗击新冠病毒的阶段胜利。

9. Hassan Rouhani, President of Iran
第九:伊朗总统鲁哈尼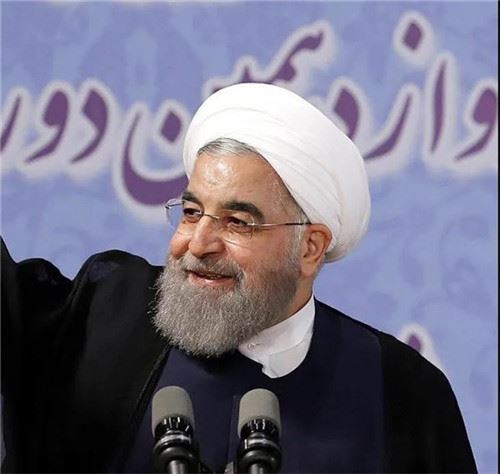 Reason for nomination: Facing the extensive spread of the novel coronavirus in Iran and the nationwide panic arising thereof, as well as other troubles and challenges, he led the Iranian people to fearlessly fight the COVID-19 pandemic and the public panic it caused, winning a phased victory in Iran's battle against the virus.

获选理由:面对新冠病毒在伊朗大面积蔓延,以及国家面临的疫情恐慌,甚至还有其他祸乱与挑战,他带领伊朗人民,以不怕牺牲的精神,积极抗击新冠病毒及其产生的恐慌病毒,最终取得了伊朗国家抗疫的阶段胜利。

10. Narendra Modi, Prime Minister of India
第十:印度总理莫迪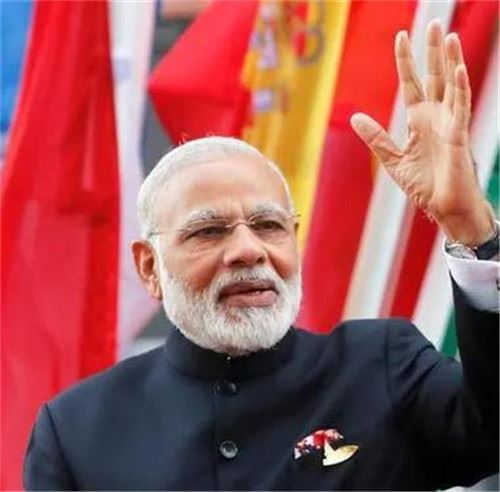 Reason for nomination: Considering India's actual problems such as a large population and weak epidemic prevention infrastructure, many worried that the pandemic might be out of control in the country. In the face of worries and skepticism from the international community, as a cool-headed prime minister, he led the Indian people to overcome the crisis and win a phased victory in India's fight against COVID-19 with their strong determination and confidence.

获选理由:在很多人看来,印度人口多,存在防控能力差等实际问题,担心疫情在印度失控。就在国际社会或担心或质疑的时刻,他以沉稳的总理形象带领印度人民,临危不乱,以坚强的信心取得了印度国家抗疫的阶段胜利。
List of People's Heroes in the World Fight against COVID-19 in 2020
2020年世界·人民抗疫英雄名单
1. Michael Melham, Mayor of Belleville, USA
第一:迈克尔·梅勒姆(美国贝尔维尔市市长)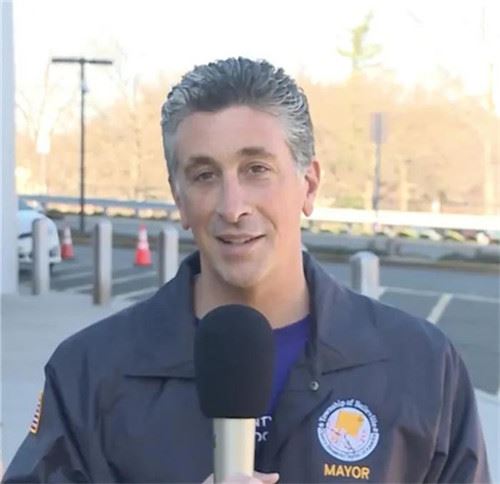 Reason for nomination: As an American mayor, he confessed that he contracted the novel coronavirus as early as November 2019 and asked his doctor to issue a certificate for his antibody-positive test result. This move smashed Trump's plot to scapegoat other countries and proved that the virus already emerged in the US before the outbreak in China's Wuhan City. He played a positive and significant role in reducing international disputes, promoting world peace and enhancing the friendship between Chinese and American peoples. With his body and behavior, he won victory over the novel coronavirus and the political virus. We named the Melham Peace Square to honor him and granted him the World Peace Medal.

获选理由:作为美国市长,他坦然承认自己在2019年11月就感染了新冠病毒,并让医生出具抗体证明。他的举动粉碎了特朗普的甩锅嫁祸计划,证明了病毒在武汉爆发以前,早已在美国爆发了。他为减少国际争端,促进世界和平,增进中美人民友谊产生了积极而伟大的作用。他以自己的身体和言行,取得了抗击新冠病毒和政治病毒的胜利。我们为他命名梅勒姆和平广场,授予他世界和平勋章。

2. Tedros Adhanom Ghebreyesus, Director-General of the World Health Organization (WHO)
第二:谭德塞(世界卫生组织总干事)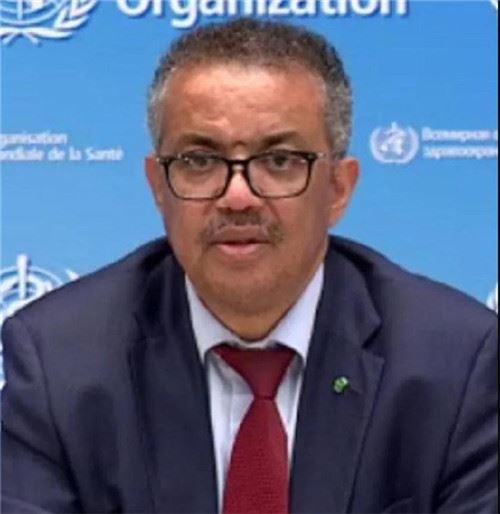 Reason for nomination: Enduring groundless criticism and skepticism from some countries, he led the staff of the WHO to travel around the world, at the risk of their own health, to guide countries and regions in preventing and fighting the COVID-19 pandemic, making remarkable contributions to the global battle against the virus.

获选理由:他带领世界卫生组织人员,忍受着国际社会某些无理指责和质疑,积极奔走于世界各国,冒着被病毒感染的危险,指导着世界各国各地区防疫抗疫,为世界人民抗击病毒大战做出了卓越贡献。

3. Barack Obama, Former US President
第三:奥巴马(美国前总统)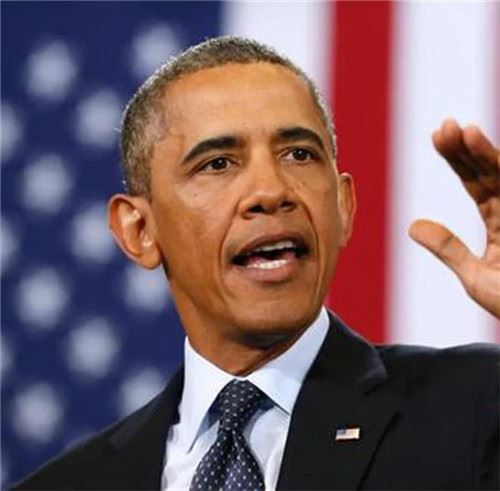 Reason for nomination: As then-US President Trump was reluctant to cope with the COVID-19 outbreak but active in scapegoating others and creating the political virus, as the former president, he extended great support to the Report on World People's Fight Against Virus in 2020 released by the World Peace Ribbon Organization, strongly criticizing Trump for his irresponsible behavior, and supported Joe Biden in his presidential campaign, awakening the American people to rise up against both the novel coronavirus and the political virus. He is a great hero in the US' fight against COVID-19 and the political virus.

获选理由:他在特朗普消极应对新冠病毒,热衷甩锅嫁祸、制造政治病毒的时刻,积极支持世界和平丝带组织发布的《2020年世界人民抗击病毒大战报告》,强烈声讨特朗普,力推拜登总统上台,唤醒美国人民向新冠病毒和政治病毒作斗争,他是美国抗击新冠病毒和政治病毒的伟大英雄。

4. Zhang Boli, Scientist in Traditional Chinese Medicine
第四:张伯礼(中国中医科学家)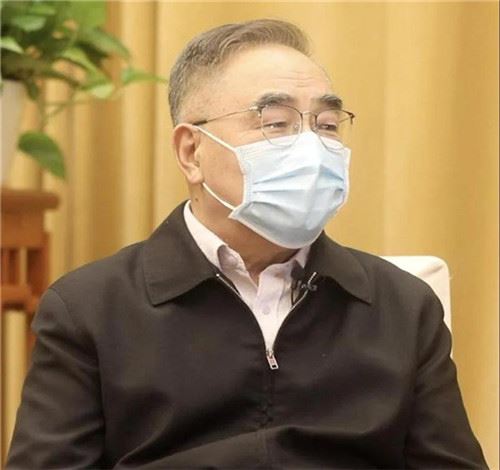 Reason for nomination: China's victory over the epidemic shows that traditional Chinese medicine is effective in containing the novel coronavirus, with a greater efficacy than that of Western medicine. As a representative forerunner of traditional Chinese medicine, Mr. Zhang Boli was entrusted with a heavy mission at a critical moment to oversee frontline practices using traditional Chinese medicine to fight the virus. He made great contributions to the Chinese people's battle against COVID-19. The honor should go to traditional Chinese medicine and Mr. Zhang Boli.

获选理由:中国抗疫胜利的事实表明,中医是"土瘟疫"新冠病毒的克星,比西医更适合抗击新冠病毒。张伯礼先生作为中医的领军代表人物,临危受命,前往一线,督导发挥中医力量,为中国人民抗击新冠病毒作出了重大贡献,荣誉属于中国中医和张伯礼先生。

5. Chen Wei, Medical Scientist from the PLA
第五:陈薇(解放军军事医学科学家)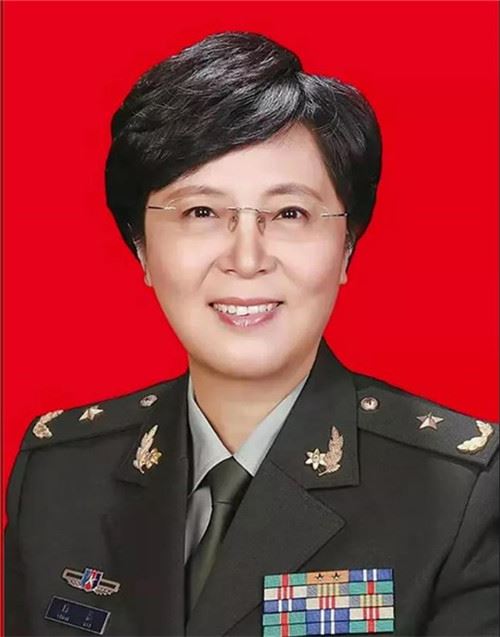 Reason for nomination: At a critical moment, the Chinese army showed no fear and marched to the frontline against the virus, injecting great confidence in the hearts of people nationwide. As a soldier and eminent scientist, Ms. Chen Wei played an important role in commanding epidemic prevention and control and developing COVID-19 vaccines, demonstrating the heroic spirit of Chinese soldiers. The honor should go to the Chinese army and Ms. Chen Wei.

获选理由:中国军队开赴一线,发扬不怕牺牲的精神,关键时刻给了国家和人民重大信心。作为军人和杰出科学家,陈薇女士无论在指挥抗疫和研制疫苗方面都发挥了重要作用,无愧是英雄的中国军人,荣誉属于中国军队和陈薇女士。
5. Zhong Nanshan, Medical Scientist in China
第六:钟南山(中国医学科学家)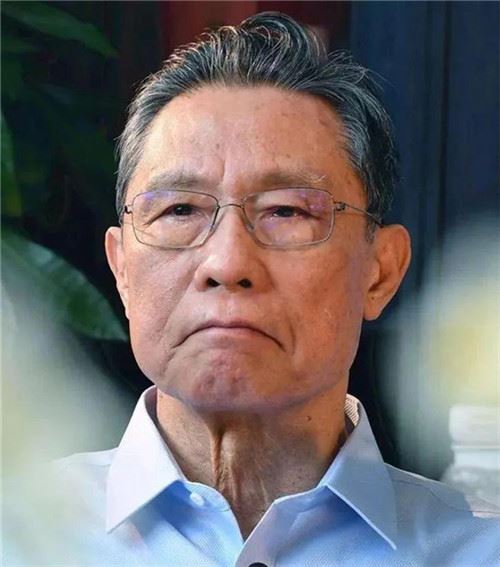 Reason for nomination: Numerous medical scientists and medical workers made extraordinary contributions to fighting the novel coronavirus. As a renowned medical scientist in China, Mr. Zhong Nanshan instructed medical teams using therapies from both traditional Chinese medicine and Western medicine to treat COVID-19 patients, making remarkable contributions to the fight against the virus. The honor should go to Mr. Zhong Nanshan.

获选理由:中国抗击新冠病毒的阻击战中,广大的医学科学家及医务工作者,为抗击新冠病毒做出了卓越贡献。钟南山先生作为著名医学科学家,全程指导中西医团队参与抗疫,功勋卓著,有目共睹,荣誉属于钟南山先生。

7. Zinaida Korneva, 98-Year-Old Russian Veteran
第七:济纳伊达•科尔涅娃(俄罗斯九十八岁老战士)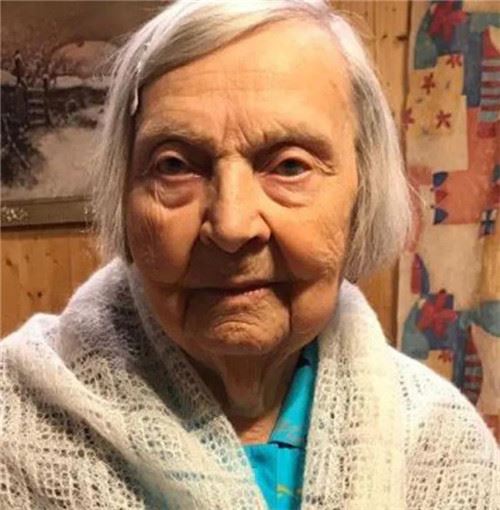 Reason for nomination: A 98-year-old Russian veteran who once fought in the Great Patriotic War of the Soviet Union who is not rich and even suffers from illness, she launched a campaign to raise 4.5 million Russian rubles for 152 families of doctors working on the frontline against the epidemic. Although the amount isn't so much impressive, her heroic deed moved all people in Russia.

获选理由:她是苏联卫国战争老战士,已经九十八岁高龄,自己并不富有,甚至疾病在身,但她不遗余力,坚持为死于抗疫前线的医生家属筹集了450万卢布,帮助了152个家庭,钱虽然不多,但她的英雄壮举感动了俄罗斯。

8. Svetlana Anuryeva, Russian Female College Student
第八:斯韦特兰娜·阿努里耶娃(俄罗斯女大学生)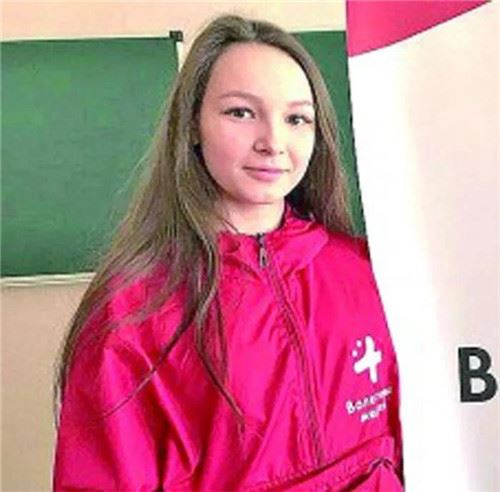 Reason for nomination: A female student with cancer at a Russian medical college, she became a volunteer to fearlessly fight the novel coronavirus on the frontline despite her illness. In the last few days of her life, she continued to help those in need and died on the frontline against the pandemic. Her heroic deed moved the entire Russia.

获选理由:她是一位患了癌症的卡尔松医学院女大学生,作为志愿者,她不顾病痛,英勇无畏参加了抗击新冠病毒,在她生命的最后几天,她还在一线参与抗疫,最后倒在了抗疫一线,这位少女的英雄事迹感动了俄罗斯。

9. Svetislav Vranić, Serbian Pilot
第九:斯维提斯拉夫·弗拉尼奇(塞尔维亚飞行员)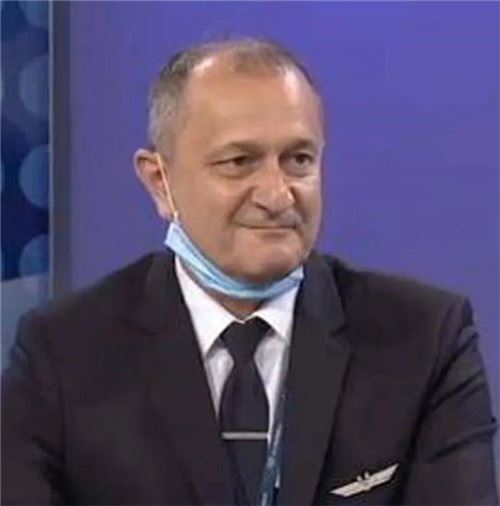 Reason for nomination: A pilot of Air Serbia, he flew an aircraft for more than 30 hours, bringing the first group of Chinese epidemic and medical experts to Serbia. He died for infecting with the novel coronavirus. The moment of the pilot swaying a Chinese national flag at the Belgrade Nikola Tesla Airport has been imprinted in the national memories of Serbian people in the fight against COVID-19.

获选理由:他是塞尔维亚航空公司的飞行员,连续飞行30多个小时,为塞尔维亚带去首批中国抗疫医疗专家,最后因新冠病毒离世。他在贝尔格莱德机场挥舞中国国旗的身影,定格在塞尔维亚抗疫的国家记忆中。

10. Unsung Heroes in the Global Fight against COVID-19
第十:世界各国的无名抗疫英雄们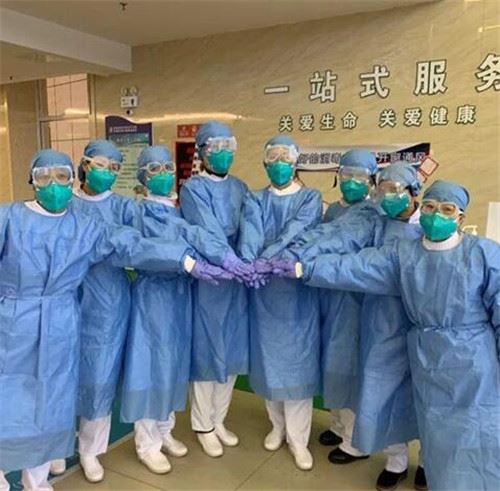 Reason for nomination: We should never forget the unsung heroes who made contributions to the world people's fight against the virus in 2020 and those who were infected but still bravely combated the virus. Their heroic spirit is inspiring the world and latecomers to continue fighting the pandemic until the final victory.

获选理由:我们不能忘记世界各国参与2020年世界人民抗击病毒大战的无名英雄们,以及感染新冠病毒并与之抗争的无名英雄们,他们的英雄精神正在感召世界,为取得抗疫胜利而激励后来者继续战斗。

World Peace Ribbon Organization
NewYork City,January 23, 2021

世界和平丝带组织
2021年1月23日于纽约
Supplementary notes:
补充说明:
The above list is based on the results of the selection by the World Peace Ribbon Organization, on behalf of nongovernmental organizations globally, from heroic individuals and groups in the fight against COVID-19 between January 23, 2020 and January 23, 2021. It is for reference to governments, public organizations, academic institutions and individual readers around the world. Due to limited time, manpower and resources, it is inevitable that the list has omissions or errors, and any criticism or correction is welcome. We must thank Mr. Chen Entian, co-chairman of the World Peace Ribbon Organization and the Global Alliance of the Antis about Frame others or find Scapegoat, for the release of the list. His heroic deeds had been spread in the international community throughout 2020: At the most critical moment when the epidemic broke out in Wuhan, China, he risked his life and led a research team to the city for scientific survey. In the Survey Report on the 2020 Novel Coronavirus Incident submitted to the Chinese leadership, he first pointed out that the virus didn't originate in China and proved that the virus isn't undefeatable, heightening the Chinese government, people and military's confidence and courage in winning the battle against the pandemic. When the coronavirus outbreak was uncovered in the US, some American politicians tried to make China a scapegoat, claiming that "the virus originated in China and China had the obligation to compensate other countries." In the name of the World Peace Ribbon Organization, Mr. Chen launched the Global Alliance of the Antis about Frame others or find Scapegoat and published the Report on World People's Fight Against Virus in 2020 in the six official languages of the United Nations, in an effort to unite American people with consciousness and smash the plot to scapegoat China. In the selection process, many proposed putting Mr. Chen Entian onto the list, but he refused. He said, "I have already been included in the list as one of the Unsung Heroes in the Global Fight against COVID-19."

以上名单为世界和平丝带组织代表国际民间声音对2020年1月23日——2021年1月23日期间全球国家抗疫情况的评选结果,仅供世界各国政府、社会组织、学术机构、个人参考阅读。由于评选时间仓促,人力物力有限,疏漏错误在所难免,如有不当,敬请批评指正。关于这份评选名单的出炉,我们不得不感谢本组织领导人、全球反甩锅反嫁祸联盟共同主席陈恩田先生。2020年,国际民间一直传颂着他的英雄事迹:当疫情在中国武汉爆发最严峻的时刻,他带领科学组冒死前往武汉调研,并向中国高层递交了《2020年新冠病毒事件调查报告》,首次提出新冠疫情起源不在中国,以事实和依据证明新冠病毒并不可怕,为中国政府及军民抗击新冠病毒增添了信心和勇气。当新冠疫情在美国的盖子揭开后,美国某些政客炮制中国起源论、中国责任论、中国赔偿轮,妄图甩锅嫁祸中国,他以世界和平丝带组织名义,发起全球反甩锅反嫁祸联盟,以联合国六种语言发布了《2020年世界人民抗击病毒大战报告》,团结有良知的美国人民,坚决阻止甩锅嫁祸阴谋的达成。此次评选活动,很多人提议评选陈恩田先生为抗疫英雄,被他断然拒绝了,他说:"我已经入选了,我属于《第十:世界各国的无名抗疫英雄们》")